With all the different airlines to choose from, is there really a difference? You're trying to get from point A to point B—how do you really choose? Convenience? Costs? Treatment? Amenities?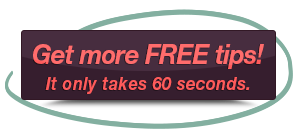 I was recently on a Delta flight, and the flight attendant got on the loudspeaker and said that Delta was the first airline to allow gate-to-gate use of electronics as long as phones were in airplane mode only. Why did she say this?
As I think about how companies work hard to differentiate themselves, a first-to-market solution is certainly a great way to go. But there's an extra hurdle for the airline industry.
The Ugly Truth
The airline industry wrestles with an ugly truth on a daily basis. The possibility of death. According to the Bureau of Transportation Statistics (http://www.transtats.bts.gov/), an average of 1.73 million passengers boarded domestic US flights per day in 2010.* This industry works diligently and methodically to keep passengers' minds off the fact that they will soon be 30,000 feet in the air, have no control over their fate, and have only the captain as their new best friend.
I get the feeling that airlines use a well-thought-out and detailed strategy to create a certain customer experience, with two distinct goals in mind:
To keep passengers' minds off of possible impending death
To get and keep their customers' business
For starters, let's look at just some of the ways the airline industry tries to create a customer experience:
Offering music in the terminal lobby check-in area
The colors of the uniforms
Free drinks (pretty standard), free food, and snacks
Free in-plane WiFi, or television
The use of humor
Safety demonstrations with actual person or video
A take-with-you inflight magazine
First class, business class, executive traveler
The list could go on
How do you make your customers feel special?
TIPS!
Develop a loyalty or preferred customer program
Send handwritten notecards annually
Give a special phone call on an ongoing basis
Send an "I was thinking about you, is there anything I can do to help you" email
Are you Delta, Virgin Airlines, or Southwest?
*According to the Bureau of Transportation Statistics (http://www.transtats.bts.gov/), a total of 631,939,829 passengers boarded domestic flights in the United States in the year 2010. This averages to 1.73 million passengers flying per day. http://www.quora.com/How-many-people-fly-domestically-in-the-United-States-each-day