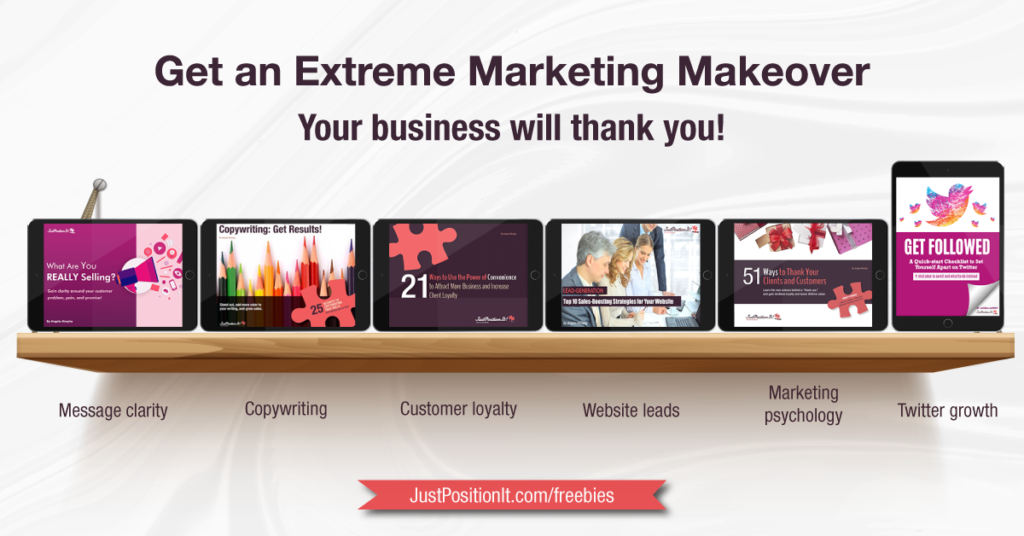 💘  You made it!  💘
Don't dare leave without at least taking something for free since you've come this far. I can make your life easier when it comes to your marketing.
Imagine for a second if you didn't have to "go it alone."
Let me ask you…
Is your marketing getting you the results you want?
What are you doing to turn your website into a lead generation factory while you get your zzzzzs?
Is your copywriting setting your business apart in a sea of sameness?
Are you at risk of losing your best customers never to see them again?
Is your social media deader than a doorknob?
Review the library of free marketing resources, just for you, that offers in-depth eBooks, checklists, worksheets, audio trainings, and more to reach hearts and minds with your words.