Who doesn't love a good before and after? Not sure about you, but I love seeing transformations—whether they be cosmetic, weight loss, or home remodels. Here's a few copywriting tips.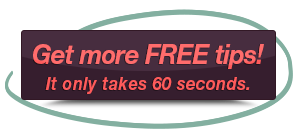 It sparks something in us all when we see what another can accomplish. The competitive spirit, maybe? I never tire of seeing meaningful before and afters, so I thought it would be helpful to offer you a few.
It's always tricky to find the perfect word, but small edits can really make all the difference—the difference between a yes or a no, a winner or a lemon, a sale or no sale.
Here we go.
Sales letter subject line
Product: New Solution for Stay-at-Home Moms
Before: Work from home and gain independence
How About This: Secure your financial future with your kids by your side
Press release headline
Product: Event
Before: Local charity ABC hosts jazz concert at Hollywood Bowl
How About This: Charity ABC hosts biggest names in jazz for the benefit of children worldwide at the world-famous Hollywood Bowl
Postcard headline
Product: Real Estate Home Listing
Before: New home for sale in Beverly Hills
How About This: Your Beverly Hills home awaits you
Catalog cover offer
Product: Children's Toys
Before: Shop Our Best Kids Selections for 2015!
How About This: Look Inside for Top 2015 Selections Kids Will Love!
There are always ways to add an extra boost to copy to make it mouthwatering. Think about the audience, and cater to what will drive them to take action.