? Get a FREE Valentine's Day Sweethearts' Session! ?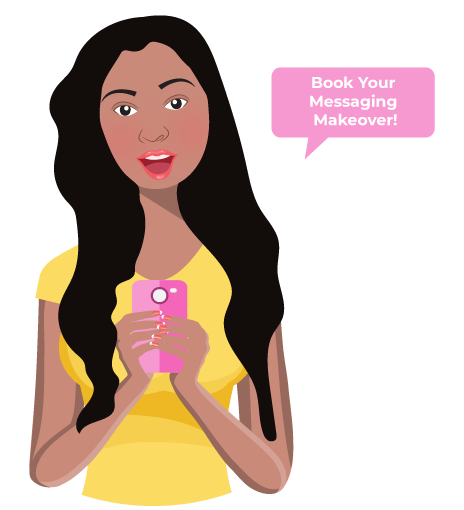 Ang's Messaging Makeover
Get the clarity you need and deserve to get fully booked and overflowing with clients and customers. Why is messaging and copywriting important?
"Copywriting is the lifeblood of your messaging, your messaging is the lifeblood of your brand, and your brand is the lifeblood of your business."
What you say and the WORDS and POSITIONING you use can be the difference between a lightning bolt and a lightning bug. Your messaging will either attract a bunch of looky-loos and tire-kickers, or a group of dedicated, motivated, on-fire, committed clients. Kick your copywriting challenge to the curb. Let's talk!
That's Where I Come In
During our power-hour together, if you need help in these areas, I've got you covered:
Copywriting and marketing messages
Unique value proposition statements
Taglines and slogans
Content strategy and development
What You Get
Your Clarity Call includes a jam-packed hour with me to talk through your copywriting, messaging, or content challenges and what your goals are. I want to know what success looks like for you.
If you want help with:
Positioning a product
Outlining the writing needs for a launch
Explaining a service
Understanding your copywriting needs
Or more…
This will be our time together to flesh this out.
Results You Can Expect
After our fabulous, fun-filled call, you'll walk away with an Ideas & Messaging Action Plan (IMAP).
Your IMAP will be chock full of actionable ideas, ready-to-use and customized copywriting that can be implemented immediately, strategy ideas, and a plan based on our call and your needs. You'll have a tool that aligns with your goals and that's meant to help you reach the success you're seeking. ??
3 Reasons to Book a Messaging Makeover
Has this ever happened to you?
You're about to start working on a new idea or launch and you know you're going to need to write a ton of emails, landing pages, and marketing messages.
Or, you wake up in the middle of the night with your next brilliant idea about how to position your offering and are ready to run it past someone.
Or, you enrolled in a course or group program, but can't get personal access to the coach – and you really need a professional set of eyes on your copy.
If this is you, a Clarity Call is just the thing you need.
Your Biz-Boosting Bonus
You'll get a completely free messaging guide, just for booking your call.
Your messaging guide will help you:
Craft marketing messages that work like magic in 4 SIMPLE steps!
Get crystal clear on your customer transformation.
Uncover the true drivers of purchase decisions around what people REALLY buy to solve their problems.
Stop struggling to tell customers the result your product will give.
Discover an easy framework to nail your customer promise in 7 words or less.
So, Who the Heck Am I and Why Should You Care?
Hi, I'm Angela, but my friends call me Ang.
Here's what I can do for YOU.
I've worked with over 100 businesses in the past 10+ years on their copywriting, messaging, and marketing strategy, so I truly understand how your messaging boosts revenue. If you want practical knowhow that's helped drive millions in sales working with owners and leaders, I'm your gal.
You've got choices, so just remember these two things about me:
10X the Industry Chops: When it comes to industry experience, you're in good hands. I've been the mastermind behind the messaging in no fewer than 10 industries: coaching, real estate, financial services, not-for-profit, retail, education, toys, software, manufacturing, skin care and beauty, and health and nutritional supplements.
Training: I walk my talk. How can I ask you to let me coach you, if I don't receive coaching myself? I invest thousands and thousands of dollars into learning from top marketing, copywriting, and online business leaders so I can pass the knowledge over to you.
Product Details
Length of Messaging Makeover: One hour
Call Host: Angela Murphy
Call Software: Zoom or Join.me
Language: English
Guarantee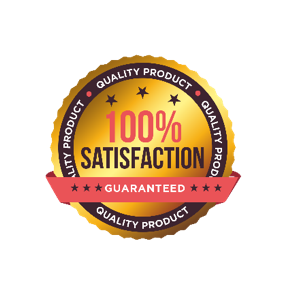 Customers enjoy a 30-Day Money-Back Guarantee on all digital downloads (non-courses) available on JustPositionIt.com. What you paid is what you get back (not including any taxes or shipping charges). If you're not 100% satisfied with your purchase, you can request a refund within 30 days of receiving your download, by sending an email here. Clarity calls and time booked with me are non-refundable.
Reviews
"Ang understands that words can be powerful! She helps you use the right words to evoke emotion, tell an enticing story, and sell."
Alba Adrian, marketing director, USC Marshall School of Business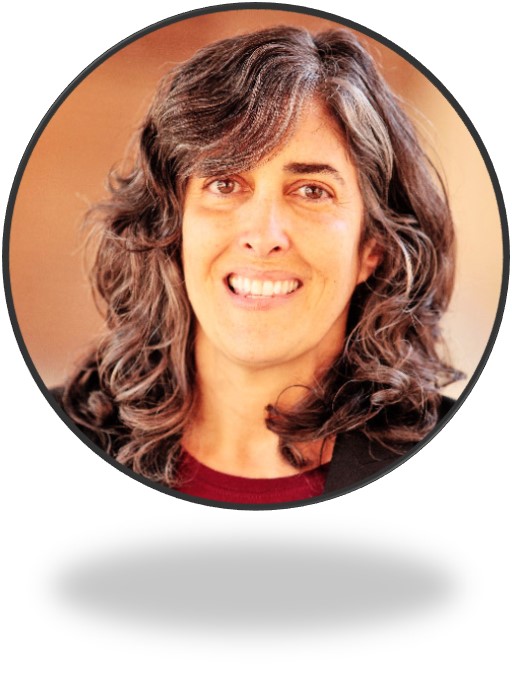 "Ang is a uniquely talented marketing professional. I have always been impressed by her desire to listen to her customer and consistently deliver results beyond expectations. I am proud to have worked with Ang on so many initiatives and consider her contribution and the example she sets, a critical component to success."
Kelly Michel, Chief Marketing Officer, Envestnet Retirement Solutions