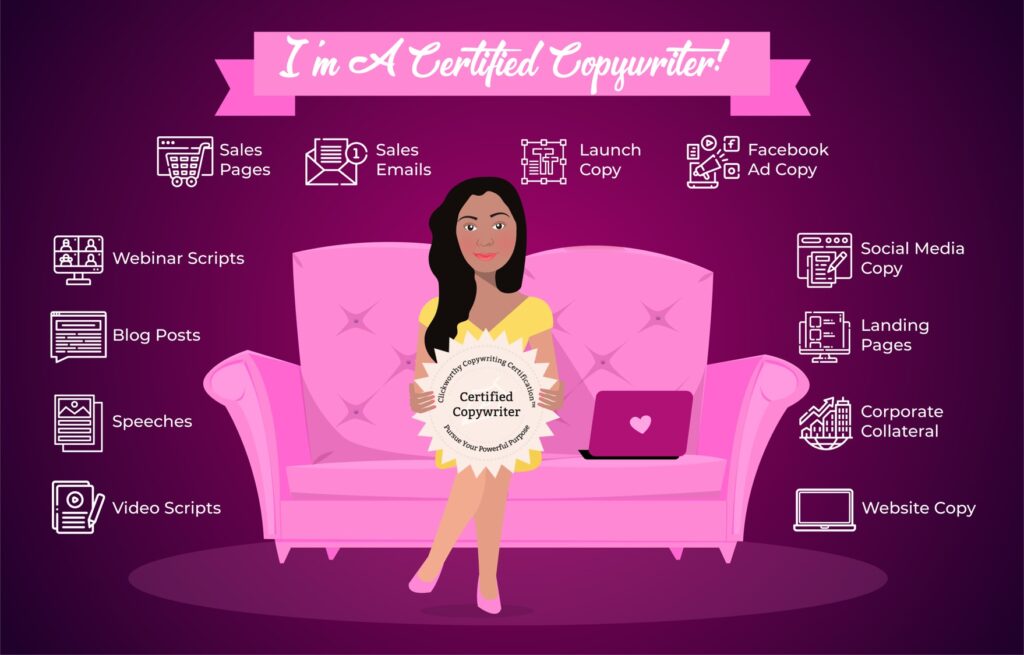 I did this for YOU, friend!!
My goal is to serve you at the highest level possible.
What better way to do that than get professional training from an expert who was mentored by the genius who used to write for Tony Robbins? Yes, you read that right. Keep reading.
I'm officially a Certified Conversion Copywriter.
What I Can Do for You
THIS is what you really want to know, right? Let's get to it.
Putting an offer out into the world and having no one buy is PAINFUL. I can help.
Not being clear on your message can CONFUSE your audience. A confused mind always says no. I can help.
Not knowing the right EMOTIONAL TRIGGERS and PSYCHOLOGICAL BUY BUTTONS to push can make selling your offers a lot harder than it needs to be. I can help.
I am formally trained in:
Buying Triggers
Belief Shifting
Copy Research
High-Converting Sales Pages
High-Converting Sales Emails
Opt-In and Trip-Wire Pages
Subject Lines
High-Converting Website Copy
And more
My Wonderful Trainer
Sara Anna Powers is a Conversion Copywriter and Online Business Mentor. A former civil litigator, Anna now uses her background of analysis and strategy to support 7- and 8-figure business owners with done-for-you copywriting services. Her past clients' results include a $4.4 million launch, quadrupling email open rates, and doubling annual revenue. Sara Anna Powers has studied under the greatest writers of our time, including one who wrote for Tony Robbins.
Get to Know Me. I Won't Bite.
If you want my free training, "7 Common Copywriting Errors Crushing Your Cash Flow and What to Do Instead," download the audio>>.
Hear directly from my mentor, Sara Anna Powers, about me and this Certification>>.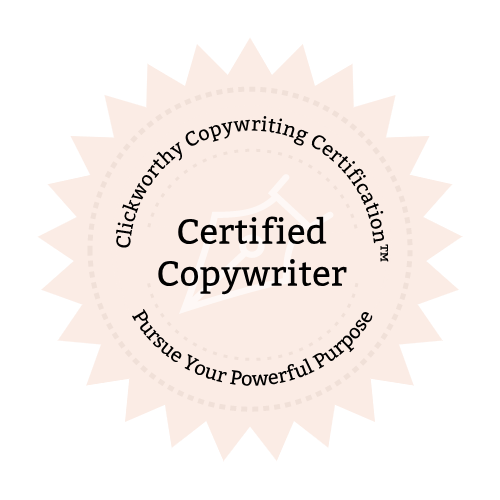 Ready to Talk About Your Messaging & Copywriting?
Have a big copy or marketing project coming up? Need a copywriter for your business? Fill out the form below and let's jump on a Zoom call.