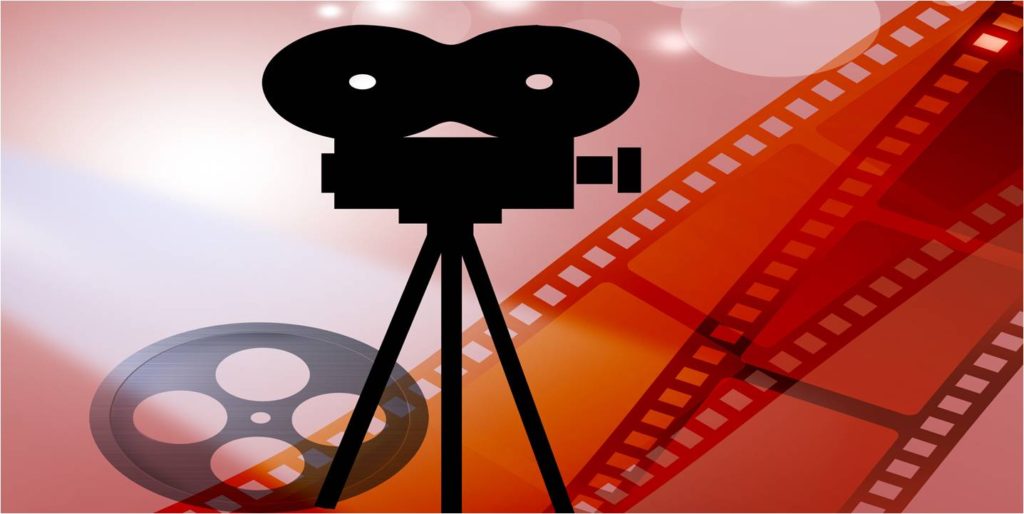 Did you know Universal Studios Hollywood had 7.1 million visitors in 2015? Ay caramba! That's a lot of people, memories, families, kids, and MONEY-SPENDING customers! Yes, I said customers.
Many times, people look at theme parks such as this and think it's just an amusement park meant to simply entertain. Well, that's partially true. It's meant to entertain and delight, but there's fundamental marketing tactics the park uses to get people into the park—and coming back.
Here are 9 Hidden Marketing Tactics You Can Learn from Universal Studios Hollywood to Grow Your Business.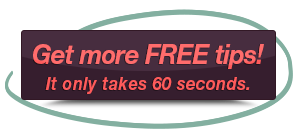 A Little about Universal Studios Hollywood
Universal Studios Hollywood is a film studio and theme park in the city of Los Angeles, California. It is one of the oldest and most famous Hollywood film studios still in use. Its official marketing headline is "The Entertainment Capital of LA." It was initially created to offer tours of the real Universal Studios sets and is the first of many full-fledged Universal Studios Theme Parks located across the world. Woody Woodpecker is the mascot for Universal Studios Hollywood.
Every business, marketer, and entrepreneur can learn business-building, loyalty-driving strategies from Universal Studios Hollywood.
Marketing Secret #1. Be Entertaining
Ok, this may seem blatantly obvious, but Universal Studios Hollywood does a masterful job with its park. They don't just show boring movies their studio has produced—they bring the movie-making experience to life. To top it off they have endless characters strutting around, from Lucille Ball to Shaggy and Scooby Doo. They've perfected the art of creating feelings of nostalgia and awe for every visitor.
Even in their eateries, you're entertained with their ginormous, Flintstone-style turkey legs or Krusty Burger with authentic Buzz Cola.
What You Can Do:
Don't be afraid to show your brand personality. Be silly or quirky. I know very successful entrepreneurs who are just downright unconventional, yet are millionaires. Everyone needs and really wants to be entertained. Use humor, sarcasm, sweetness, or even meanness in some instances. The goal here is to entertain.
Step up your copywriting. Use snappier, wittier, more direct copy approaches. Get started with a free "Copywriting: Get Results" eBook.
Use flashy colors. Research shows that colors have a profound effect on mood, desire, and likeability. Check out my article, "What Wrapping Paper and Bows Can Teach Us about Being Bold in Marketing."
Marketing Secret #2. Offer Help at Every Turn
During a recent visit to the Universal Studios Hollywood, I was amazed that as we were walking about, if we even looked a little lost or uncertain or like we had a question, we were approached by a staffer asking if they could help us! And I'm talking about everyone from the food service workers to the kiosk workers to security. Everyone was clearly trained to know the park inside and out, no matter which section they manned. This was extremely helpful and convenient. Everyone hates searching for a help desk in an amusement park.
What You Can Do:
Set up a 24/7 hotline.
Offer up a convenient chat feature on your website.
Monitor all social media inquiries and respond within one hour.
To see more ways your business can boost your convenience factor, check out my article, "9 Ways to Increase Your Convenience Factor."
Marketing Secret #3. Make Customers a Part of the Experience
Universal Studios Hollywood doesn't just entertain you, it immerses you in being a part of the movie-making experience. Let's talk about King Kong 360 3-D. Whoa!!
In this attraction you truly become part of the experience and feel as though you're a scared little turtle trying not to get trampled as King Kong and the V Rex (Vastatosaurus) try to rip each other to shreds. You feel the movements and wind as they fight on top of the tram, you lose your stomach as the tram falls of the track, and you even feel water splashed on your face (or is it spit or blood?) as they duke it out. Invigorating. They also have similar experience with their Transformers and Fast and Furious: Supercharged attractions (also in 3D).
By offering such rich and deep sensory experiences in this way, what they're really doing is selling you on the quality and creativity of all of their movies and products through the Halo effect. You're being indoctrinated without realizing it. Brilliant.
What You Can Do:
Survey your customers and ask them what they want. Make them a part of the experience, and when you deliver on their wishes their sense of loyalty will inevitably increase. Everyone likes to be heard. Follow me on Twitter as I give surveying tips every Thursday!
Ask for customer testimonials. Why? When someone gives a testimonial, they become even more invested in your product or service and become more loyal. Their testimonial reinforces their fondness for your product. Nothing takes a customer from spectator to being a part of the experience easier and quicker than a testimonial.
Have a way to demonstrate your commitment to customers by constantly telling them about the new ideas, services, or products that have been developed due to their input. This will help you get their buy-in and attention.
To see more ways your business can boost your loyalty factor, explore my free eBook, "21 Ways to Use the Power of Convenience to Attract More Business and Increase Client Loyalty."
Marketing Secret #4. Educate Customers
Talk about offering an education!
Universal Studios Hollywood takes those looking for education on a Studio Tour.
The Tour is the signature attraction at the park, and goes into a working movie studio, with various film sets on the lot. The Tour lasts about an hour and a half and is led by a live tour guide who can be seen throughout the tram on video screens. It travels through the Front Lot, Backlot, and various attractions, passing sets and props from movies along the way.
Why do they offer this Studio Tour? Because they lift the hood and allow you to take a peek into the world of movie making. By doing this they gain your trust through teaching you. Trust breeds loyalty. The act of demystifying movie making in a fun and educational way helps you retain what you learn—which is one of their many business goals.
What You Can Do:
Give a behind-the-scenes look at your organization, its decision-making process, and its people. Show prospects and customers how the sausage is made, how new products are developed, and how services are vetted for creation.
Create helpful content and education related to your product or service. If you sell car washes, offer car cleaning tips between formal washes. If you sell pool cleaning services, give a checklist on how to care for pool water during the summer. If you sell consulting services, offer a workbook to help walk clients through a problem-solving process.
Offer advice on how to get the most from your product or service. If you sell cosmetics, offer tips on makeup application. If you sell electronics, offer a user's manual. If you sell memberships, offer information and insights on how others are best using their membership to improve their outcomes.
Marketing Secret #5. Offer Something for Everyone
Universal Studios Hollywood truly offers something for everyone. Their visitors' ages span from 9 to 90, so offering something for that range of taste and clientele is no small task, but they pull it off.
They offer attractions and products from The Simpsons Ride and The Wizarding World of Harry Potter, to The Mummy Returns and The Walking Dead. The target market for each of these products is clear and distinct, yet they pull it off flawlessly without boring or alienating any one customer segment. Additionally, Universal effectively cross-promotes its Universal CityWalk® by having customers walk through it before entering the park.
What You Can Do:
Offer product and service variety through packages. If you offer a service, offer package A, B, and C. This empowers the prospect to choose and allows you to price very specifically for each need.
Create custom packages. If a prospect or customer has needs outside of the box, be flexible enough to accommodate their unique needs with a custom offering and custom prices.
Use the power of the upsell and cross-sell. Are there new products you can bring to market? Are there untapped customer segments you can reach cost-effectively? Offer deeper and broader product and service offerings to round out your entire offering.
Marketing Secret #6. Reward Top Customers
Oh, the beauty of the season pass.
I could write an entire article on the psychology behind the concept of a season pass, but for our purposes, let's touch on a few things.
Universal Studios Hollywood offers a season pass with the exception of some blackout dates. The season pass includes only slightly more experience than the normal day pass and is really a no-brainer. Offering a season pass does a few things:
It highlights your most loyal fans immediately, giving you a ripe marketing opportunity for a captive audience.
It allows you to create an entirely separate communications strategy for your niche of customer. After all, no one wants to let a season pass go to waste, right? That is a perfect talking track for this audience.
Most importantly, it helps bring customers back to spend more money on parking, food, drinks, and souvenirs—with more friends and family in tow.
What You Can Do:
Offer special services and prices to top customers. Once you have a process in place to identify loyal customers, offer exclusive content, products, and services.
Create a separate touch strategy for top customers. As a way to identify top customers you can use the Recency, Frequency, Monetary (RFM) model. See my recent article, "How to Slam Dunk Your Sales Like NIKE Using Customer Segmentation."
Create a formal loyalty program. To get you started, check out, 51 Ways to Say Thank You, to turn customer loyalty from a wish into a reality.
Marketing Secret #7. Make It Easy to Get Around
Oh, the beauty of the park map. LOL!
There's a reason most amusement parks create maps for its visitors. There is such a thing as "analysis paralysis."
According to Wikipedia:
Analysis paralysis or paralysis by analysis is the state of over-analyzing (or over-thinking) a situation so that a decision or action is never taken, in effect paralyzing the outcome. A decision can be treated as over-complicated, with too many detailed options, so that a choice is never made, rather than try something and change if a major problem arises. A person might be seeking the optimal or "perfect" solution upfront, and fear making any decision which could lead to erroneous results, while on the way to a better solution.
Translation: People can get easily confused and frustrated if there are too many choices, and they end up making no choice at all.
To prevent this, Universal Studios Hollywood immediately hands out a park map upon entering. This keeps visitors calm, less stressed and overwhelmed, and more in control of their journey.
What You Can Do:
Create and maintain a website that's easy to navigate. People will leave if they can't find what they're looking for.
Make it clear where customers can get help. Don't make them hunt for the help desk or go on a long, painful Google search to find your customer service 800 number.
Help prospects and customers understand your product and service offering through things like manuals, workbooks, tips and checklists.
Marketing Secret #8. Stage the Experience
Universal Studios Hollywood is brilliant at staging the experience. They do create movies after all.
They craft an experience with each attraction. For example, during Revenge of the Mummy: The Ride, you are transported into the Egyptian Pyramids complete with ancient Egyptian wall carvings. As you walk through the line, that's really a sort of maze, the anticipation for the ride builds so much so that you can barely stand still once you get to the front of the line.
They maintain this similar application with many of their attractions, and in doing so, it creates excitement and anticipation and guarantees a certain consistent experience.
What You Can Do:
Stage the experience with everything from your on-hold messages and invoices, to your office wall art and drinking glasses.
Create a seamless onboarding process, with each step outlined and thoroughly brainstormed and tested for maximum effectiveness and consistency.
Send a welcome kit to set the stage for what it will be like to work with you or your business.
Marketing Secret #9. Make the Experience Memorable
You know those photos Universal Studios Hollywood tries to take of you upon entering the park, or the photos they take of you while riding the attractions? There's a business reason for doing that.
It's meant to create memories. Period. If you have a photo of yourself and your family having a blast on a ride, that automatically creates feelings of endearment for Universal Studios Hollywood. This means they've been a part of creating a memorable and pleasurable experience in your brain, never to be forgotten.
Also, those purchasable photos are perfect for driving referrals, right? If your friends and family see them, they may secretly wish they'd been there, and who knows—maybe they'll take the trip there since you seemed to have so much fun!
What You Can Do:
Create a loyalty program. People remember being treated well and a loyalty program is the perfect vehicle to make people feel special and offer exclusive products and services.
Give stellar customer service. Outstanding customer service is the staple at companies like zappos.com who has built a reputation around their service.
Give small gifts. Send emails out of the blue to ask how your customers are doing. Send an "I'm thinking about you" notecard, or send a small gift.
For more ideas on making a memorable experience for your customers, check out 51 Ways to Say Thank You to Clients and Customers.
The Bottom Line
Many times, people look at theme parks such as this and think it's just an amusement park meant to simply entertain. There are many hidden marketing gems all around you; open your eyes to see them and use these 9 Hidden Marketing Tactics You Can Learn from Universal Studios Hollywood to Grow Your Business.
¹http://www.statista.com/statistics/236190/attendance-at-the-universal-studios-hollywood-theme-park/