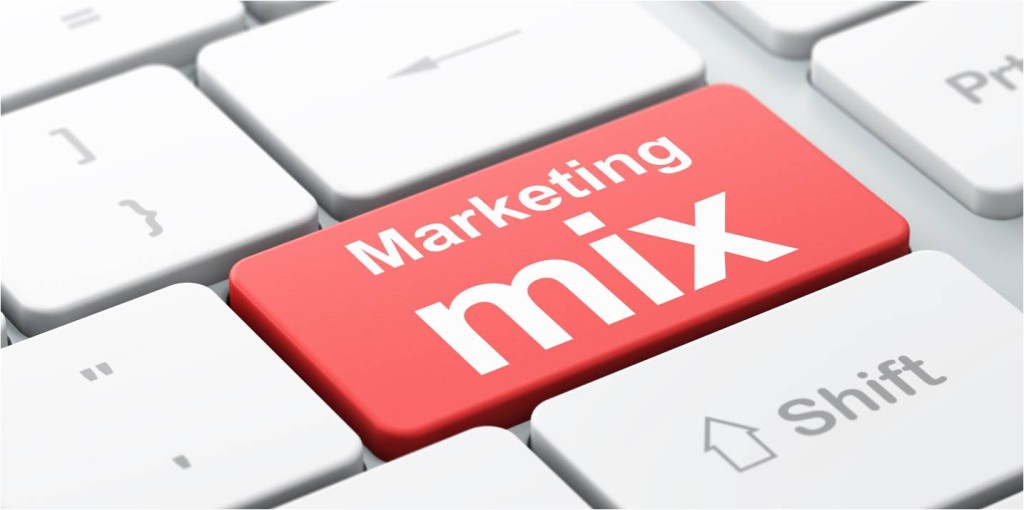 Did you know that 44%* of small businesses don't have a marketing plan? Say it isn't so! If you are a small business—or any business, for that matter—you need a marketing plan.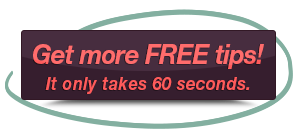 If you are selling anything to anyone, you need a marketing plan. If you plan to actually make money from selling your anything, you need a marketing plan. And no, you aren't too busy to create one. You can get started right here.
If you're a small business, or a large one, who maintains a marketing plan, you may be wondering what you can do to improve your existing plan. I have some tips for you too.
10 Must-Ask Questions That'll Upgrade Your Next Marketing Plan
Marketing planning can be stressful. You may struggle to determine what you should or should not do. You may have trouble deciding what will and won't work. And finally, you may have challenges assessing whether or not you have the right resources to implement your plan.
Start by asking yourself these questions:
1. What Is My Marketing Budget?
This question may seem like a no-brainer, but you'd be surprised how many a marketer ignores this small detail. Budgets can be the bane or joy of a business owner's or marketer's life. Before you begin any marketing planning, you need to understand what your budget is.
Will your budget be cut?
Will your budget be expanded?
Will it be 5% or 20% of gross revenue?
Once you know what your marketing budget is, you'll be able to create a more informed and accurate marketing plan.
2. What Does My Brand Represent?
This is an important question and likely more important than most realize. Brand evolution is a natural fact of business life. What your business may represent now may be very different from what it will represent in the future. Have you ever known of a company to (cough, cough) rebrand?
I've seen businesses change messaging, positioning, and branding in order to get it just right. Things that can cause this type of evolution may be your entry into a new market, the introduction of a new product, the discontinuance of a product line, a downsize, an IPO, new management, or a new Chief Marketing Officer (CMO), to name a few.
All of these circumstances can affect your brand and what you may want it to represent to customers and prospects. Whatever you determine your brand to be, be consistent with it!
Be consistent with your #brand (tone, colors, imagery, experience). #marketing #tipsbyang https://t.co/DP2U0d0IYq pic.twitter.com/9qu4hsjSMb

— Angela Murphy ? (@justpositionit) December 7, 2015
3. Am I Using the Right Mediums?
These mediums are what I like to call powerful puzzle pieces—your marketing weapons that fit into a larger strategy that ultimately create your positioning and brand. If one puzzle piece is the wrong fit—like using bench ads to promote an electrical drill—it can sidetrack your entire marketing "big picture," not to mention waste money.
What should you be using?
Blogs
Events
Display ads
Email
Promotions
Coupons
Newsletters
Infographics
Special programs
Telemarketing
PR
Radio
Print
Direct mail
Gift cards
TV
Magazine ads
As you can see, the possibilities can get overwhelming. The beginning of the year is a good time to flesh out all the mediums you're using and outline those you wish to experiment with. Picking the right medium is critical.
Do you have any analytics that can help you? What don't your analytics tell you? Is it getting more challenging to obtain referrals? Maybe you need to implement a referral program?
4. Does My Website Need Redesign or Improvement?
Your website is the hub of your entire business and marketing operation. Give it the time and consideration it deserves.
Is your website generating enough leads for your business?
Do people have a way to contact you through your website? Who monitors those inquiries?
Is it immediately clear what your company offers within 10 seconds of landing on your homepage?
Are there technologies that would enhance customer service or visitor experience like chat features, sign-ups for text alerts, or opt-ins for push email programs?
Ultimately, your website should act as your businesses marketing engine. Does yours?
5. Am I Getting the Anticipated Outcomes from Social Media?
Clearly, social media can help you connect with target and secondary audiences, amplify your marketing messages, raise awareness for your brand, and increase leads and sales.
What platforms are you currently using? Are you seeing any engagement?
Are there other platforms your target audiences frequent?
Are your messages resonating with your audiences?
Are your likes, followers, or connections increasing? Decreasing?
Do you need more experienced resources or personnel to implement your social media program?
6. What Should I Stop Doing?
This question is just as important as what you are doing or planning to do with your marketing program. Oftentimes, marketers do things because "that's the way it's always been done."
Take a look at every piece of collateral, every mailed item, every event, every email sent, and every campaign initiated. Ask yourself:
Are we spending time and money on activities that have no payoff?
Is every dollar spent impacting the bottom line?
Do we really need to send "that" email?
Caveat: Keep in mind that there certain products and services that require longer sales cycles, and it can be harder to judge the immediate impact of your marketing efforts. However, be honest with yourself and think unemotionally about which marketing activities are unnecessary time and money wasters.
7. Have My Customers' Needs Changed?
Customer expectations can change overnight, and your competition can help expedite that reality by altering the way business is done, setting a new standard.
Do your customers have different expectations?
Have you surveyed customers to find out what new desires they may have?
What do your customer satisfaction ratings tell you?
Are you offering your product and services uniquely?
How is your competition delivering their services?
Do you have a technological advantage that can aid you in delivering extraordinary customer service?
Do you have a "customer experience" ambassador?
Always put yourself in your customer's shoes: then develop your #marketing strategy https://t.co/NpqnEen6J0 pic.twitter.com/WQJWKWzQeh

— Angela Murphy ? (@justpositionit) December 13, 2015
8. Does My Copywriting Need Improvement?
If you think about it, messaging drives absolutely everything—including an employer's memo delivering news about a merger to its employees, the announcement of a new product, a social media post, a bylined article, an advertisement, an email promoting a sale, the sticker label on fruit, and TV commercials.
Everything is driven by messaging, and here's a secret…
"Copywriting is the lifeblood of your messaging, messaging is the lifeblood of your brand, and your brand is the lifeblood of your business."
Are your brochures stale?
Do you need new headlines?
Is it time for a content refresh?
Does your collateral need to be updated or repositioned?
Have you rebranded and need new messaging to match it?
Rock your #copywriting: 25 #Free #Secrets inside. https://t.co/Kv8NI2NLoT pic.twitter.com/0pq1WDjEqp

— Angela Murphy ? (@justpositionit) January 12, 2016
9. Do I Have the Right People and Resources?
Take a long, hard look at this question. Depending on the answers from questions 1–8, changes may be required to your personnel roster.
Are you understaffed?
Are you overstaffed?
Do you have the right expertise to match your goals?
Can existing marketing personnel be deployed in different ways?
Should you outsource?
Should you insource?
Do you need fresh creative ideas and vision?
You need good, talented people to have and maintain a successful marketing program—period. Think about the outcomes you want, and from a resource perspective, work backwards.
10. What Were the Results from Prior Years' Marketing Plans?
Before you look forward, you must look backward. It's imperative that you sit down and take a thoughtful postmortem of your entire prior year(s) to determine the wins, losses, and needs for improvement.
Were there campaigns or programs that were poorly executed?
Did you have a new product launch that was successful?
Did you host a new event that did not bear the fruit expected?
Should you issue more press releases?
Were new ads taken out that performed poorly?
The Bottom Line
If you're a small business, or a large one, who maintains a marketing plan, you may be wondering what you can do to improve your existing plan. Ask yourself these 10 Must-Ask Questions That'll Upgrade Your Next Marketing Plan.