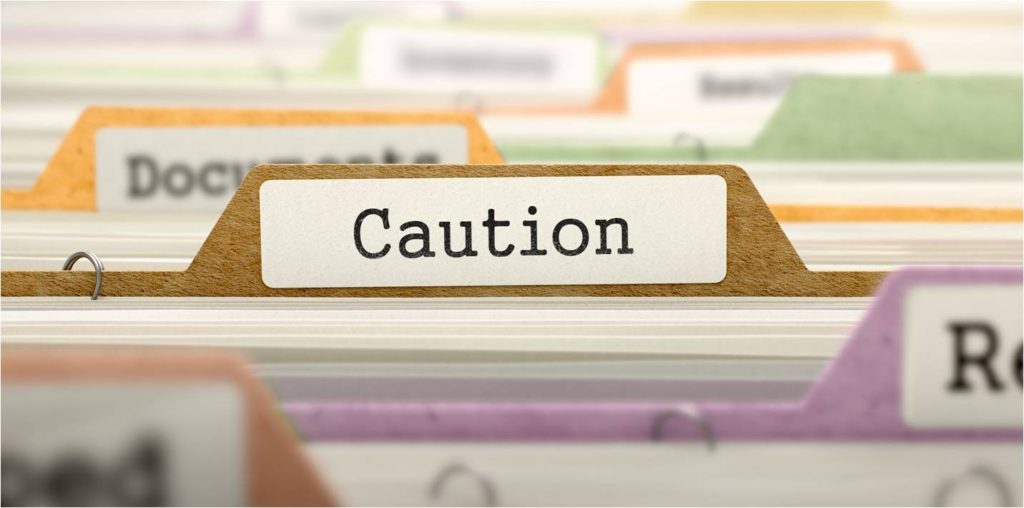 Did you know that according to the U.S. Census Bureau, over 75% of businesses have no website?* Yikes! ?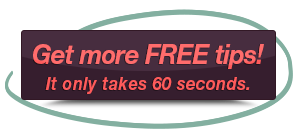 Yep, a bit unfortunate and can you say, SCARY!!!
You would think something like a website would be a marketing must-have for all businesses, but clearly that's just not the reality. My suspicion is that business owners may feel like they have no time to build a website or have limited resources, money, or content to manage one. If you're a business with no website, please, please consider building one. There are many benefits to establishing a website that I'll discuss in an upcoming article.
But for now, let's talk about other super scary things some businesses and marketers do that run counterproductive to your main objective…getting and keeping business.
9 Scary Marketing Mistakes You Should Never Make
There are foundational elements in marketing that simply get overlooked from time to time. Here are a few things to avoid, and never forget to NOT do!
#9 Not Making an Offer or Including a Call-to-Action
I can't tell you how many magazine ads, billboards, websites, and emails I come across that just don't ask for an action to be taken. Usually, if you don't ask someone to do something…nothing happens. Move away from "awareness" ads and communications and always ask your customer or prospect to take a direct action…make an offer. Ask them to sign up, download, call a number—something for goodness sake!
For more information on the importance of moving away from awareness advertising and developing juicy call-to-actions, check out my article Don't Make This HUGE Advertising Mistake.
Create your offer from the customer's perspective, not yours! Take a look. #tipsbyang https://t.co/ezAyhG7rbq pic.twitter.com/1j932LvRoV

— Angela | Messaging Mentor ? (@justpositionit) January 8, 2016
#8 Not Describing Why You or Your Business Is Special and Unique
Every business is unique, yes, you and yours too. You just have to figure out what it is that makes you special and articulate why people should want to do business with you.
For me, growing up I saw my mother work hard at her small real estate firm and realized that she desperately needed help with her marketing programs. She didn't have the time or the budget to get what she needed, so I stepped in to help her company succeed. My guiding principle:
I believe every business, no matter how large or small, should have access to thoughtful, meaningful, relevant, and helpful marketing strategies and tips regardless of their depth of marketing expertise. I make marketing uncomplicated.
Check out more of The JustPositionIt Story here.
Here are a few differentiators to think about.
Can you tell a story that's unique to you?
Can you leverage history to redefine what you think tomorrow should look like?
Can you make what you sell personal?
Can you link your brand to specific occasions?
Can you be an expert?
Can you create a memorable tagline?
Can you focus on a niche?
Your differentiator is out there; you just have to find it!
#7 Not Remembering Your Brand
Not remembering your brand is like not remembering to brush your teeth. It should be second nature. Your brand is a powerful puzzle piece and should be considered in every marketing task and action you undertake. When you create a certain cohesion in your messaging and repeatable experience, both online and offline, you start to generate brand recognition.
Be consistent in your:
Tone
Slogan usage
Delivery style
Customer service style
Brand color usage
Logo usage
Experience
Feelings you want to incite
A few companies that deliver a consistent brand are Virgin Airlines, Starbucks, Southwest Airlines, Mercedes Benz, and even Walmart.
For more about brand consistency, check out my article Powerful Marketing Secrets from the Airline Industry Revealed.
Be consistent with your #brand (tone, colors, imagery, experience). #marketing #tipsbyang https://t.co/DP2U0d0IYq pic.twitter.com/9qu4hsjSMb

— Angela | Messaging Mentor ? (@justpositionit) December 7, 2015
#6 Sending Mixed Messages
Be clear about who your audience is. There may be times when you need to talk to multiple audiences; that's fine, but be clear on exactly who you are targeting. For example, if you are trying to target women, you are going way too broad. Be specific. For instance, are you speaking to:
Women between the ages of 25 – 30 with an active lifestyle?
Men over the age of 50, who are married with one or more grandchildren?
Budget-conscious solopreneurs or entrepreneurs who lack know-how in a particular area?
Working mothers with two or more children?
CEOs of Fortune 100 companies?
Small businesses with 25 – 50 employees who need sales and marketing guidance made easy OR businesses who need outsourced marketing? 🙂
It's all about audience segmentation. Figure out what yours are.

#5 Forgetting to Follow Up
This is an important one. The reason following-up is important is because it starts and continues the nurturing process. Why is nurturing important? It's like dating, really. You get introduced, express an interest, over time have many positive interactions, and BOOM you get married – haha! I'm over simplifying things here, but you get my point.
Follow up after every interaction with potential clients AND current clients. It keeps you and your product or service top of mind and relevant.
Try this:
Create an ongoing email program for prospects and clients. Remember, differentiate the message here as prospects and current clients are very different audiences.
Add every business card you collect to your database and email program.
After each meeting, send a recap email.
Send a survey after each purchase or service completion.
The list can go on, but find a way and a reason to reach back out.
Grab a free email marketing checklist.
After #prospect meetings follow up fast with a recap, benefits, & call to action. More here! http://t.co/vACqmmTn3h pic.twitter.com/etNhpDBqCG

— Angela | Messaging Mentor ? (@justpositionit) April 13, 2015
#4 Bad or Poorly Written Copy
I once cringed when I saw, "To be or to be." It should have been, "To be or not to be."
Nothing damages credibility faster than misspellings or error-riddled copywriting. It diminishes your brand and portrays a certain laziness that can turn off current and potential customers.
Use a professional copywriter or copywriting service. Speaking of, check out my article 4 Mouth-Watering Before and After's that Pack a Copywriting Punch, Part One.
Need a great copy editor? Click here.
Rock your #copywriting: 25 #Free #Secrets inside. https://t.co/Kv8NI2NLoT pic.twitter.com/0pq1WDjEqp

— Angela | Messaging Mentor ? (@justpositionit) January 12, 2016
#3 Not Having a Marketing Plan
Ok, this one can make any business wither up and disappear into fairy dust particles. Now that's terrifying!
You need a marketing plan. It doesn't have to be extensive, but get it down on paper. It can be as simple as:
SWOT: What are your business strengths, weaknesses, opportunities, and threats?
Product: What is your product(s) or service(s) exactly?
Price: What will you charge for your product(s) or service(s)?
Place: Where will you sell or distribute your product(s) or service(s)?
Promotion: How will you promote your product(s) or service(s)?
Start off super simple, then get more and more detailed.
Manage & Monitor Your #Marketingplan Like the Pros…Pain-Free. #Free #Marketing #Calendar https://t.co/EiymEfC4WQ pic.twitter.com/fuDLbp34ly

— Angela | Messaging Mentor ? (@justpositionit) January 31, 2016
#2 Not Having a Website
If you are selling anything to anyone, you need a website. If you are telling anything to anyone, you need a website. Unless you have an unlimited budget and can afford to pay for people to go door-to-door to every household in the U.S., you need a website.
Don't think of your website as a destination, think of your website as distribution.
Check out, Top 10 Sales Boosting Tips for Your Website.
#1 Forgetting about the Experience
How do you want people to feel? What are you going to do to make the experience with you or your product or service memorable? Are you easy to work with? Do you empower customers? Do you offer conveniences your competitors don't? Do your customers walk away feeling so satisfied they want to shout it from the highest rooftop?
Create an experience people will remember. Check out 21 Ways to Use the Power of Convenience to Attract Business & Increase Loyalty!
Wrapping Up
Remember, don't do these 9 scary things that run counterproductive to your main objective—getting and keeping more business.
*http://www.statisticbrain.com/businesses-with-no-website-statistics/