Ok, ok, I promise I'm not a tease, but I'm currently fully booked. I do have a proposition for you though. Add yourself to the waitlist, and once I free up you'll be the first person I tell. Sound good? Sign up below.
 
SO, since you're here, let's talk about how we can work together, shall we? 
The Reality
Did you know that hundreds of thousands of businesses¹ retain the services of a marketing consultant? ¡Ay, caramba!! That's a ton of much-needed help and support given. And why not? Marketing consultants are critical to the success of many businesses both large and small.
Do You Suffer from Any of These Symptoms?
You're frustrated with not being able to get more customers but don't know what to do to get more.
You know you need to work on retention but don't know how to start creating loyalty.
You should do a better job with your copywriting but just don't have the hours to study what works and what doesn't.
You want a marketing system for your initiatives but don't have the time to create a framework or process.
You feel like your website is average and you can't decide how to take it from an average to awesome lead generator.
How It Works
When we work together, I can be all yours for a 1, 2, 3, 4, or 5-hour jam session. Alllll yours.
I'm perfect for you if you need help with:
Copywriting or collateral
Marketing planning
Customer loyalty and retention programs
Gaining clarity on your message
Value proposition or slogan development
Product launching
Content development and ideas
Social media strategy (with Facebook and Twitter  in particular)
Website lead generation
Email marketing
You can choose one or two—or heck, maybe three! It all depends on what your needs are.
The Consultation Questionnaire
Before we make things official between us, I'll ask you to fill out a short needs assessment and questionnaire so you can help me understand things like your business goals and marketing needs, where you want to grow, your ideal client, etc. Then, with this background and context, I'll determine if and how I can best support you and your business.
What You Get
Once we make things official, we can meet virtually or on the phone. We can Skype or Zoom our way through. I'll set the agenda, based on your questionnaire, and we'll be off. I may create a 30-day action plan, offer ideas, do some writing for you, or help you outline a game plan.
IT ALL DEPENDS ON WHAT YOU NEED!
What's All This Cost?
You can expect to invest between $250 and $1500. Payment is required in full, upfront.
While You Wait
You can't have me right now, but I promise to let you know when I free up. In the meantime, let's get to know each other. Do this:
1. Subscribe 100% free, here.
2. Take a look around my free resources library, here.
3. Shop at Ang's Marketing Boutique™, here.
4. Ask me a marketing question, here.
He Said, She Said
"Angela is a uniquely talented marketing professional. I have always been impressed by her desire to listen to her customer and consistently deliver results beyond expectations. I am proud to have worked with Angela on so many initiatives and consider her contribution and the example she sets, a critical component to success."
Kelly Michel
Chief Marketing Officer
Envestnet Retirement Solutions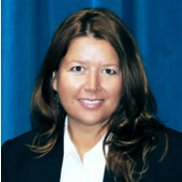 "Ang understands that words can be powerful! She helps you use the right words to evoke emotion, tell an enticing story, and sell."
Alba Adrian
Marketing director
USC, Marshall School of Business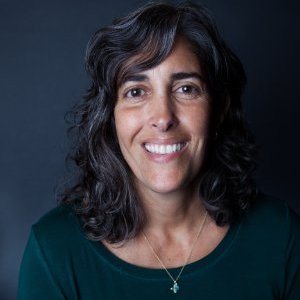 So how about it? End the madness, misery, and misguidance of not attracting and keeping the customers you want. Add yourself to the waitlist and once I free up, you'll be the first person I tell. Sound good? Sign up below.

¹http://www.ibisworld.com/industry/marketing-consultants.html